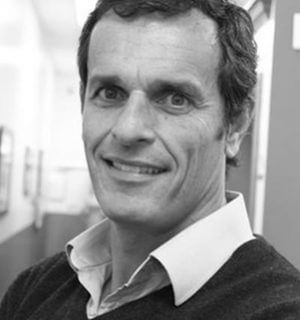 Dr. Dall'Olmo
Dentist
Dr. Dall'Olmo graduated from University of Rome, Italy. Prior to studying at Tufts University School of Dental Medicine, he attended 2 years of Military Service in Italy. Dr. Dall'Olmo has been practicing dentistry in the Los Angeles and Orange County area since 1998. Since he began practicing dentistry, Dr. Dall'Olmo has kept up to date on many continuing education classes, ensuring that his patients receive the most comprehensive and advanced dental care. He is a Board-Certified member of the American Academy of Periodontology. This award is one of the highest recognitions of achievement afforded by his specialty.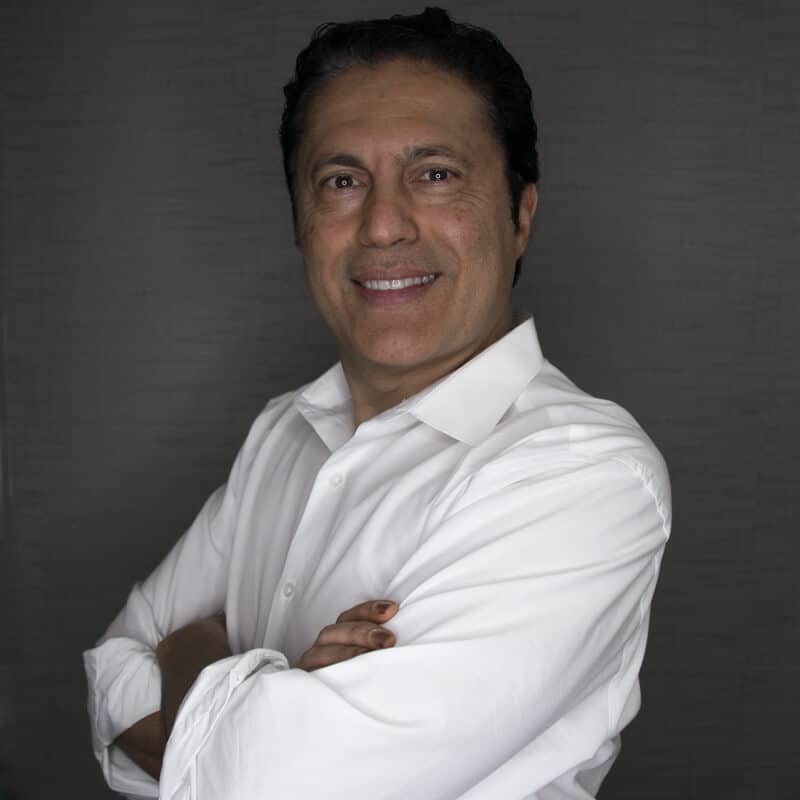 Dr. Hakimi graduated with a Bachelor of Science degree in dental economics/pre-dental from the University of California, Los Angeles (UCLA) in 1986. Dr. Hakimi earned a Doctorate of Dental Surgery degree from the University of Pacific School of Dentistry in San Francisco in 1997 and in the treatment of medically complex patient, the techniques of sedation dentistry for the fearful patient and complex dental surgery. Dr. Hakimi utilizes his experience to treat even the most challenging dental situations. He has been delivering cosmetic, implant, and functional solutions to patients for over 20 years. His commitment to "doing it right" has won him the admiration of patients. A big bonus is that Dr. Hakimi uses his expertise to prevent big problems from ever happening. He has been helping patients so they can enjoy eating and smiling again with dental implants for over 19 years. He has developed special methods of implant dentistry to "rescue" the denture patient and those with debilitated teeth needing complete reconstructions. He has also developed special techniques allow even the most compromised individual to return to a life of enjoying dental health.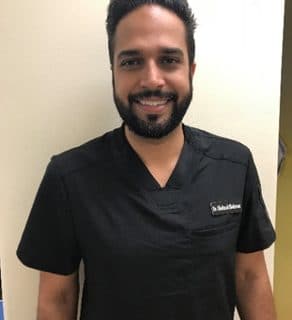 Dr. Sharooz
Dentist
Dr. Sharooz is a California native and received his bachelor degree with honors from University of California, Los Angeles (UCLA). After he completed UCLA, Dr. Sharooz moved to New York City to attend New York University College of Dentistry where he received his Doctor of Dental Surgery (DDS) degree. Upon finishing dental school, he moved back to Los Angeles to serve his community and live alongside his family. Dr. Sharooz puts the well-being and satisfaction of his patients as his top priority and believes that prevention comes before treatment. Furthermore, Dr. Sharooz understands the importance of the patient-doctor relationship and thoroughly explains and involves his patients in their treatment process Dr. Sharooz is a standing member of the American Dental Association, California Dental Association, and Los Angeles County Dental Association. He is committed to the newest advancements in cosmetic dentistry and keeps up-to-date with the latest advancements in dentistry. When Dr. Sharooz is not practicing his passion of general dentistry he spends most of his time with his family. He enjoys cooking, photography and being in nature.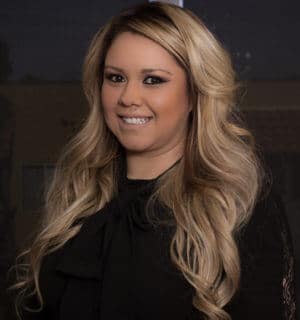 Anna Andrade
Office Manager
Welcome to our practice! I am the friendly face at the front desk. I've always felt comfortable in a dental office because I grew up with family being in the dental field. It is important to me that each of you enjoys that same feeling of ease and confidence in our office. I started working in the dental field as a dental assistant for 6 years and later became a treatment coordinator for two years and after that I've managed offices for over 10 years. I love to find ways to help people smile and that includes building confidence to share their smile! I am happy to answer your questions, plan for appointments, help resolve concerns and make your visits positive. Our office has fantastic doctors to work with, as they are highly skilled and fun to be around. I love the energy of our team, we share the primary goal which is to help you!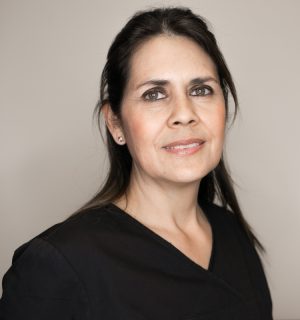 Carolina Robles
Back Office Supervisor & Dental Assistant
I've been living in Santa Clarita for over 23 years and love living In here. I graduated as a Dental assistant in 1987, have 2 daughters and a son, He keeps me very busy with sport activities and school. I love to cook and spend time outdoors being active with my husband and family. I have always loved to organize different areas of my life and now find enjoyment in organizing and maintaining order at work. I started working for Dr. Hakimi in 2010 I'm back office lead, assist Dr. Hakimi on procedures Clinically I respect the knowledge and kindness and excellent skill of our doctor that enables us to provide the best Dental care possible. along with the guidance of two wonderful doctors and great Co- workers, I enjoy getting to know each patient.